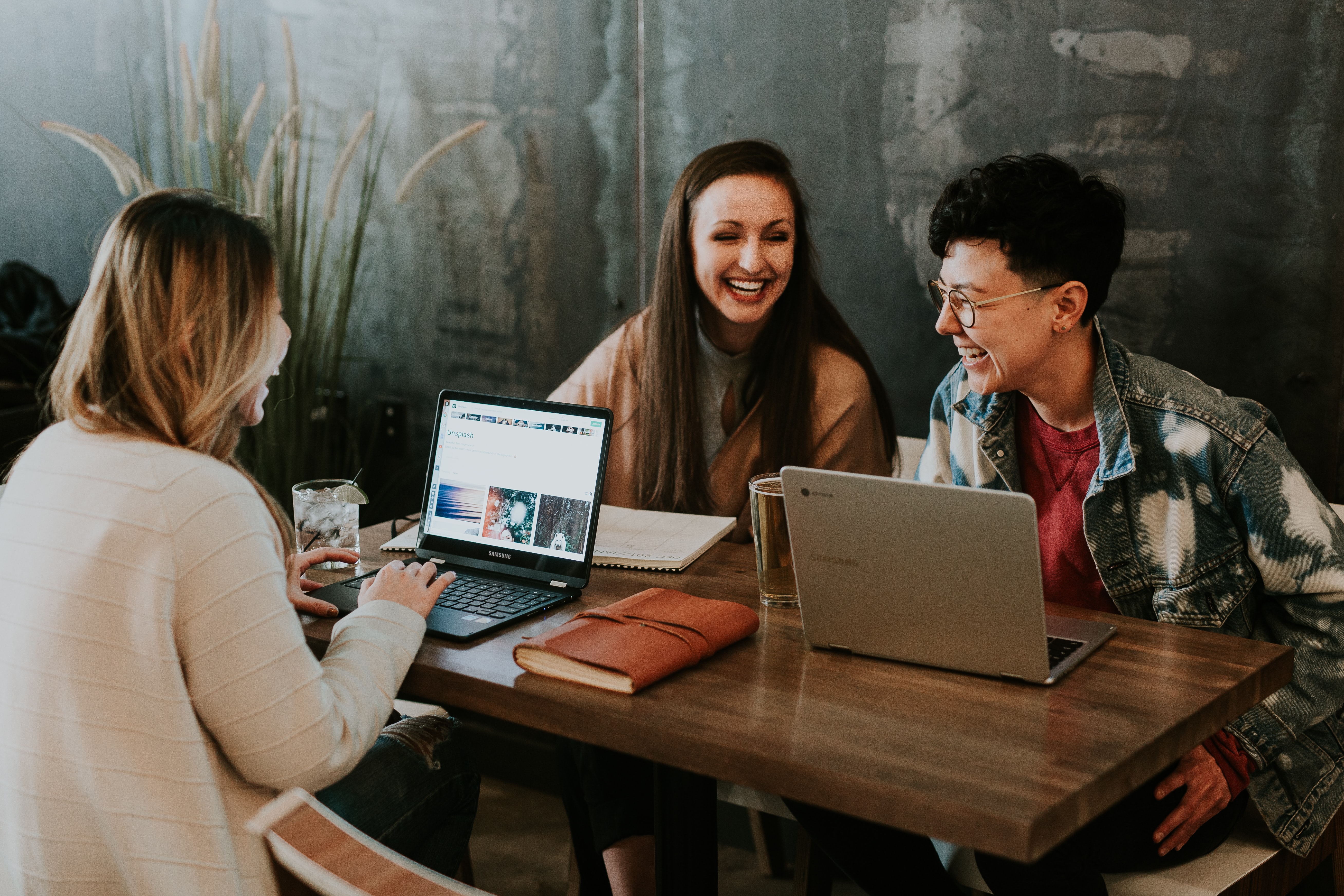 Employee Experience - 5 Ways Video Will Perfect your Strategy
Achieving good levels of employee engagement is challenging. Expectations from employees are high, information consumption has changed, and attention spans have shrunk massively. So how can you leverage these new trends and deliver a winning employee experience?
According to Unily, technology and the evolving expectations of users are pushing the limits of what internal communications are today. Content is changing and so is the way people consume information. Businesses now have to adapt their workplace communication to keep up with what people want from the digital employee experience. This means rethinking our approach to communicating with employees to respond to the big shift in the type of content people want.
"Employees expect comms to match consumer standards" - Unily
Also, COVID-19 has brought significant and urgent changes and learnings. As Smarp states; "The way we work won't be the same as it was before the outbreak. One of the main reasons why there's no such thing as "back to normal" is because most companies are likely to continue offering flexible work arrangements. Remote work may even become the new norm in some companies."
One of the most necessary changes we will see soon is the adoption of new internal communication tools by most companies. That's because emails, intranets, and even video conferencing tools won't be enough to keep businesses running smoothly.
The active use of more videos is a natural addition. As visual, attention-grabber, these carry great potential in the new, modern workplace. Having already been established as the preferred content format for online audiences - now is the time to leverage this with our employees as well.
5 ways video can improve every stage of the Employee Experience
1. Video is more engaging and makes information easier to digest
Today, 71 % of employees don't read or engage with company emails or content. This problem is mostly a result of overload and noise in the workplace, or the information or content is hard to find, not relevant to their job, or priorities. Prioritization and managing time is becoming more important than ever. So how can we make sure that our employees are receiving our messages, staying interested, and up-to-date?
For external communication, it has already been established that the average audience concentration span has been measured to 22 seconds. Knowing that there is now no difference between habits outside of work and at work, we must bring the same tactics into internal communication, and think of it as internal marketing.
That is why video is being adopted by companies for communicating internally, between employees and departments. Videos are naturally able to stand out from the daily noise and deliver information in short, efficient bites. With visuals, texts, and audio working in tandem, even half a minute can deliver a clear message. Stimulating several of our senses in tandem, this format has been proven to vastly improve understanding and memorization. And, delivering an entertaining experience never hurts, either.
Viewers retain 95% of a message when they watch it on video, compared to 10% when reading it in a text - Forbes
Our top tips:
Catch employees' attention and set expectations within the first 3 seconds.
Keep the focus on one topic at a time: Establishing a topical video series with episodes is key.
Actively use text to support and strengthen visuals and speech.
Use videos to attract employees to where more info (in any format) can be found (think: teasers)
In this example, video has been used to support employees, and to help them succeed in working remotley.
2. Share stories, not just facts
Through all ages, humans have been telling each other stories. It's not a skill we have to be taught, but something we were born with. We do this every day, and stories are powerful employee engagement tools.
However, traditionally, we have tended to focus on delivering and instilling facts inside our organizations. Keeping information factual delivers just that; a fact. But it does not invite an emotional engagement, and so misses out on the real opportunity of getting employees to actually care about what the fact means.
In order to build a connection with your employees, to make them care, you need to be willing to step outside of the established internal communication playbook. You need to have the courage to move beyond facts and reach for your emotions.
Research into our brain, mapping impact by facts & information versus emotional stimulus - clearly proves that many more areas of our brain react and light up when emotions are triggered.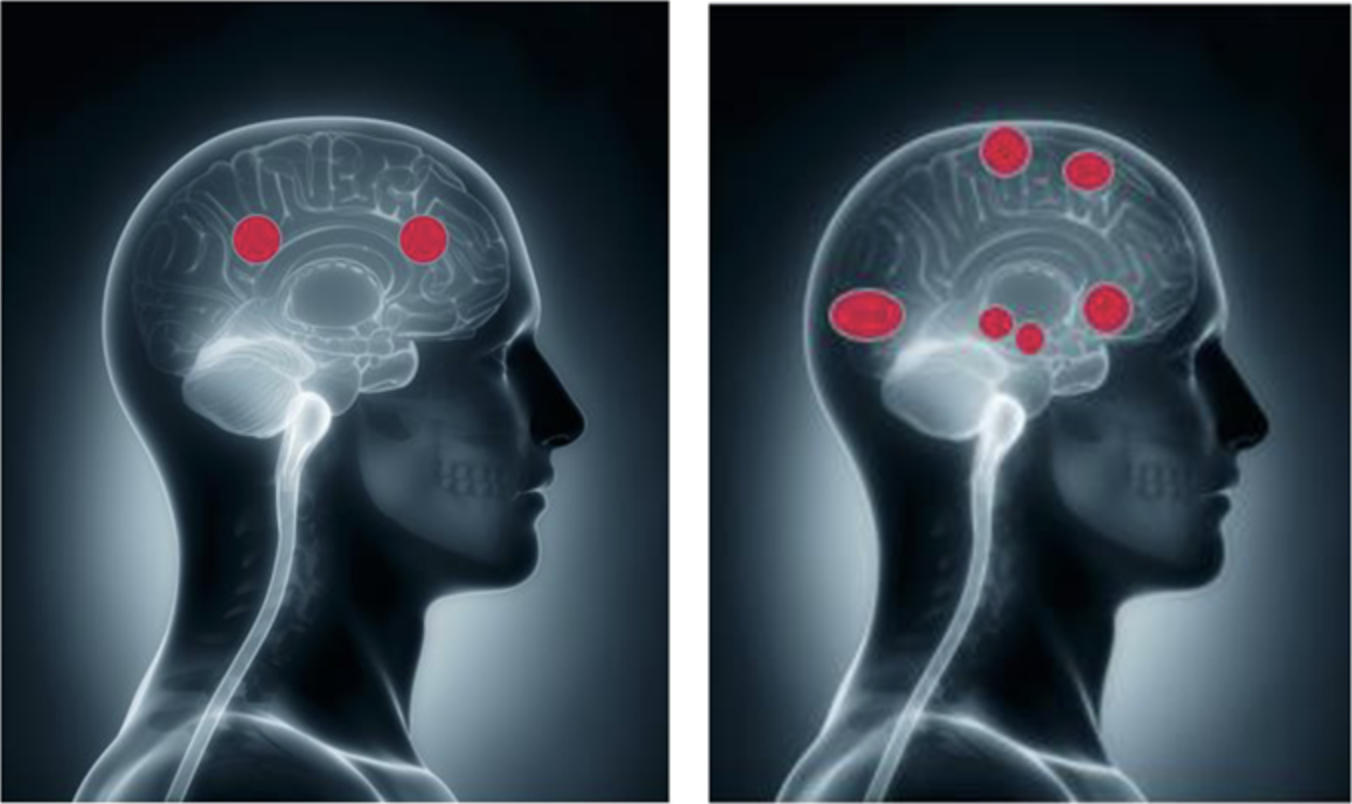 Brain stimulation by facts & information (left) - and when emotions are triggered (right).
To create stories that will get your employees excited about where they work, you need a new approach to developing these stories. Rather than creating a PowerPoint with bullet points or an email, you can create video stories that communicate in a more engaging and consumable way. Your goal should be to make the audience feel something and make them want to enlist in the cause you're promoting. Most people are far more likely to remember and believe in something that has an emotion attached to it.
Our top tip:
Think stories, stories, stories. Every good video tells a story. Simple as that. It doesn't need to be a very elaborate one as long as all the hallmarks of effective visual storytelling are present. Just follow a simple three-act structure: a beginning or introduction, a description, and a conclusion.
In this example, video has been used as a way to keep teams connected and engaged while working remotley. It allows employees to get to know each other, by sharing a fact about themself.
3. Be real & human
Humans connect with each other naturally on a level that builds lasting relationships, especially in a culture of openness and trust. So, instead of framing internal communications as the voice of the company talking to anonymous employees, we should think of it as a person-to-person conversation.
As digital audiences, we have intuitively gained new, shared habits. And when it comes to what creates an audience connection (and what does not) there is a clear trend in the following:
We don't readily trust high-level and glossy brand messages. We do trust people who share something in a relatable and open way, and in a non-corporate language, we can easily grasp.
These are important facts to embrace in order to create successful employee communication.
In videos this is easily achieved through having information be told directly from the source, recording the people who have the knowledge and who can share it in their own words. Using spoken quotes as text in more everyday wording can work well in short updates and summaries.
Then, adding the company brand for authenticity, and supporting text to help highlight or remind of key sections makes for trustworthy, effective internal communication.
As Staffbase puts it: Use internal influencers to build authentic employee engagement. The most effective messages have the power of authenticity.
Our top tips:
Instead of stock footage with a voice-over, shoot videos of employees talking about their work, the culture and their roles in supporting the company vision and values.
Instead of ghostwriting a blog or article bylined by the CEO or another executive leader, interview that person to create a Q&A feature video. Let employees hear the leader's own words, even if they're less polished than highly edited corporate speak.
Employees trust what other employees have to say more than something written by professional communicators. Open your internal communications to content created by employees - on the intranet, in social media, or in internal channels like digital signage.
This video is the highest internally viewed video at Children's Mercy Kansas City. Why? Because it's entertaining ... and it includes the COO in a Rocky-inspired montage!"
4. Build pride & cheerleaders
There are important reasons why an organization would want to get its employees to become brand ambassadors. For one, they become a living example of the corporate values of an organization. If employees buy into the brand, then it becomes easier for others (candidates and customers) to do the same. It's a mark of quality and trust if you have a workforce all saying the same thing, especially if they're saying it loudly.
Engaged employees are 23 times more likely than disengaged employees to strongly agree that they would recommend their organization as a great place to work. - Gallup
By getting employees to become brand ambassadors, it validates that the company has something really great going on within its culture. It's more authentic and believable when it comes from actual employees, and that is especially powerful when it comes to recruitment marketing and employer branding.
These facts enforce that employees are becoming the most important voice of a company. Ensuring authenticity when connecting with new hires, prospects, customers, peers, and everyone in between.
Videos are the ideal bite-sized storytellers which can ensure to build positive connections throughout the employee experience.
Brand messages are re-shared 24x as often when they're delivered by employees instead of the brand. -Sprout social
Every employee wants to be a part of something big. This video by Waste Management Services is an example that shows that a company loves every person who works for them and is proud to build a business together with employees.
Our top tips:
The organization must be employee-centric in order to produce employee brand ambassadors. Showcase your people wherever possible, listen, tell their stories, and work to make their lives better.
Brand the employee experience with videos that incorporate the values, culture, objectives, and brand statements.
Identify employees who already know how to influence and connect. Involve them in creating video material "from their angle" in the organization.
5. Feed their minds
Employees need learning and development opportunities. So make sure that your workplace communication caters to that in an efficient way.
Onboarding and training new employees can be an extremely time-consuming process. It can be even more complicated if your company is dealing with dispersed employees across many locations.
Videos are a great and effective way of reducing training time and an awesome learning tool for new hires as well as existing employees. By collecting the videos and making them readily available, you can facilitate easy viewing from anywhere, anytime, and as often as needed.
Research has shown that people learn better through audio-visual means. The combination of showing, reiterating with text, and explaining with voice - stimulates multiple senses and gives better comprehension. Video training sessions will help employees feel equipped to handle new tasks and understand company policies and procedures.
According to Indeed.com: "Getting employees exposed to relevant and consistent training can help companies improve performance and increase results in the workplace."
Our tips for video formats:
Screencast - a recording of your computer screen, or also in combination with yourself. When training people on new software, computer system, or process, this will likely be at least a part of your video.
Microvideo - a very short video (five to fifteen seconds) that demonstrates a single process or idea. Microvideos often rely on visuals and text on the screen.
Presenter video - a recording of someone as a "host", showing the viewers how a particular product, service, or process works. You can edit the recording and add an introduction, text, branding, summary, etc.
Remember, you don't need advanced video tools and equipment to make videos.
Using your phone to film can get you a long way. In the video below we are sharing our best tips on how to make great video clips with your iPhone.
To wrap it all up
Imagine creating communications that your employees actually look forward to receiving - it's possible! But it'll never happen if the communicators don't change because the way in which the audience consumes information has already changed. Communicators need to catch up.
As Staffbase writes: "Watching a video to digest information is fast, interactive, and entertaining. The format can project emotion and tell a story more vibrantly than words on a page, making it easier for your employees to relate to what you're trying to tell them. As the shift to the digital workplace continues, video will be a versatile tool and one of the best employee engagement ideas for helping you accomplish your communications goals."
Want to take your employee communication to the next level?
Get started with a free trial of VIBBIO's video maker