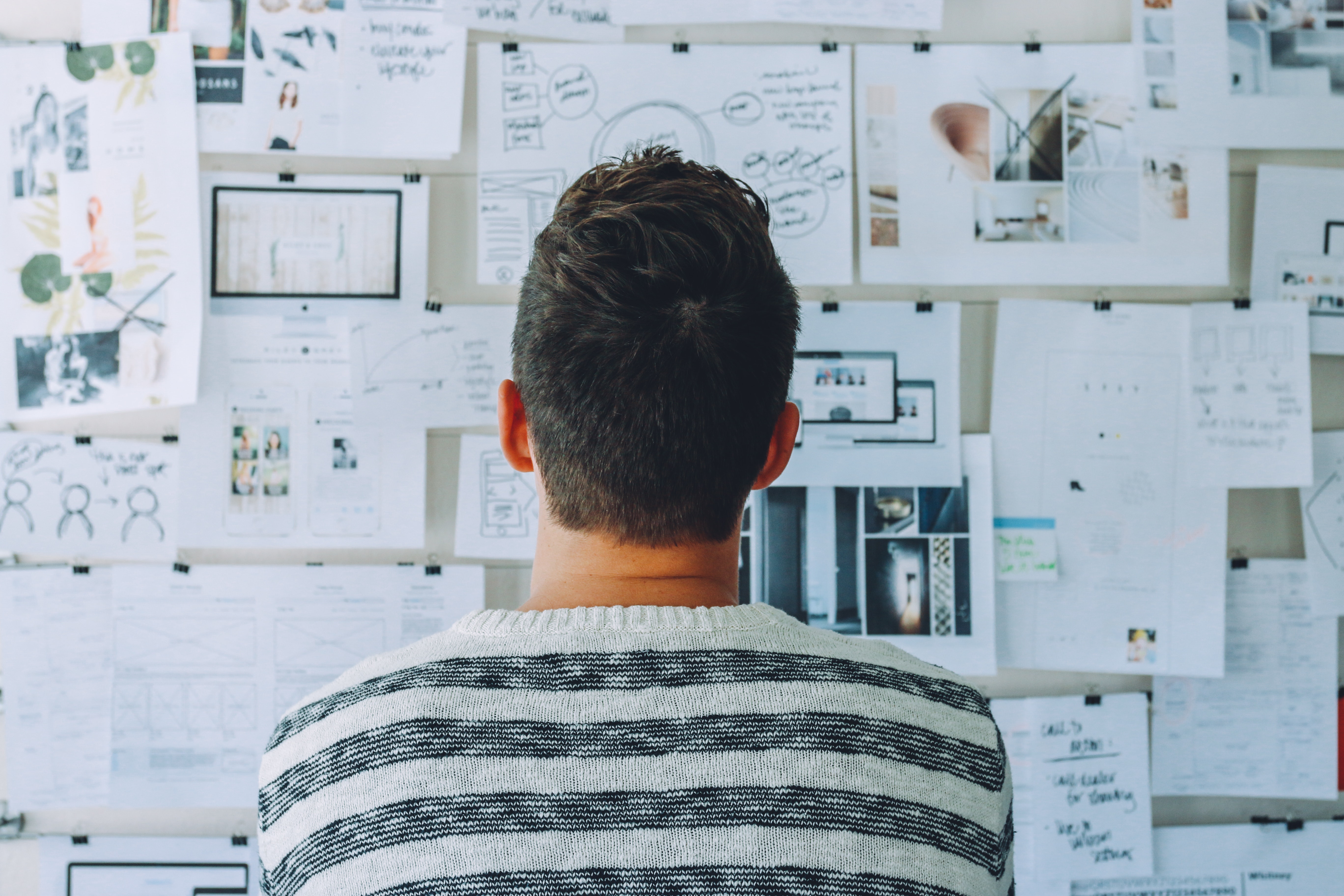 9 ways to improve internal communication strategies
An internal corporate communications strategy is more important than ever. The combination of remote and hybrid work environments, the evolving trend of job seekers' demands, and an abundance of communication tools available means internal communication strategies are critical components of modern business management.
From reducing staff turnover to improved employee engagement, developing a robust and impactful communication strategy is no longer an asset that can be overlooked. The evidence speaks for itself, with some studies suggesting that businesses with more effective internal communication strategies can earn up to 47% higher shareholder returns.
That's not the only advantage. An effective internal corporate communication strategy can also:
Boost profits
Retain customers
Improve brand reputation.
Internal communications are all about making sure every member of the team is connected. High-quality communication has now become an indicator of the health of a corporate model. Unfortunately, many corporations overlook the importance of internal communications and fail to recognise its value as a driver of revenue.
Here are some of the best ways to improve your internal communication strategies. Adopt these actionable steps and your business will only benefit.
Make basic info accessible.
All businesses have their own specified internal processes. Those processes often involve what's referred to as "sticky" info — the internal knowledge that eventually becomes second nature to employees. For new employees especially, this info must be easy to find and understand.
It takes time to learn how a new business does things differently. You can make this process easier by ensuring this most basic of information is accessible as early as possible and in a format that can be easily viewed as and when needed. Ideally, sticky info should be included as part of the onboarding pack that new employees receive and is the first step to developing a communication strategy that works for you.
Have a clear brand mission.
It's easy to overlook the connection between internal communication strategies and a brand's overall vision and mission statement. These two seemingly disconnected aspects of business management are more aligned than you might think. Having a clear and definable mission statement ensures employees, shareholders, suppliers, and consumers are all on the same page in terms of where the corporation is heading.
By developing this understanding, internal (and external) communication becomes much easier. That's because everyone in the conversation will have a clear picture of the company goals and communicate more effectively as a result.
Mission statements are beneficial for focusing on the future, but they should not be dismissed as unimportant when you're designing your internal communication strategies.
Don't announce — engage.
Internal communications cover everything from short queries to company impacting news. One of the common mistakes made by internal communications professionals is they use their communication messages to simply announce news or events. What they should be doing is finding ways to engage their workforces in those communications.
One-way communications in a work environment are a roadblock to employee engagement. If an organisation's leaders send out information to their employees and expect it to be read and understood without discussion, they are missing out on a high-value engagement opportunity.
Employees need to deliver feedback on company decisions and should have the opportunity to discuss those changes. Video content as a form of communication is one of the best ways to encourage employee feedback, and using video to communicate internal change can be extremely valuable.
If your internal communication strategies aim to improve employee engagement, bland announcements are not the solution. Look for ways to encourage employee participation in decision-making and allow every member of the workforce to have their say.
Assess existing internal communication strategies.
Even the smallest business will have an internal communications strategy — whether they've noticed it or put it into place unintentionally. It's simply the way employees and managers communicate in-house. Many small businesses won't have formalised their internal communications, using random WhatsApp updates or quick chats over Facebook Messenger instead.
The key thing to remember here is that no internal communications strategy is perfect from day one. There will always be ways to find improvements, no matter how long the communications strategy has been in place. That's going to mean understanding what you're doing right and what's going wrong.
One of the major mistakes — especially in the largest corporations — is simply having too many communication channels. If your organisation uses emails, video-conferencing, Slack, and phone calls to communicate internally, then messages will be overlooked, missed, or even avoided. Members of the team can even experience burnout if there are too many channels for communication.
Have a look at the communication tools your organisation currently uses. Identify the ones used the most, and look closely at those that get no response. The more you analyse those communication channels, the easier it will be to identify the ones that can be removed, updated, or replaced. If you want to optimise internal communications, you need the best workplace communication tools.
Developing an internal communication strategy for remote workers.
It's tough to engage employees who are working remotely. That's why it's vital managers and team leaders schedule weekly video meetings into their internal corporate communication strategy.
As one of the most effective ways to improve internal communication among remote workers, video meetings should be an indispensable weekly or fortnightly commitment. This face-to-face time can be a fantastic opportunity to discuss new ideas or opportunities, or even simply as an engagement-driving and team-building strategy.
This kind of communication adds another benefit too. It allows remote workers to feel more included in the company and gives a face to both the employees and the managers who may be working on entirely different continents.
Choose your mediums.
When most people think about an internal corporate communication strategy, they immediately think of emails, large bodies of text, and PDFs or Word documents loaded with equal parts fluff and information. If employees have their workflows interrupted by large walls of text, they are far more likely to dismiss it and get back to work.
While that could be good news for productivity, it can have the opposite effect. Vital information can be missed or even avoided. That's why it's so important to deliver messages using the best medium.
For example, a two-minute video explaining company changes is more likely to be viewed than a 5,000-word PDF. Alternatively, an infographic explaining annual performance or stakeholder returns will deliver information better than a 30-minute presentation. So choose your medium carefully, and choose the medium to match the message.
Stay simple.
Another of the most common mistakes with even the best internal communication strategies is the overloading of information. Delivering overly complex and extensive info to your employees is the fastest and most effective way to overload them.
Managing an internal corporate communication strategy means understanding the need for clarity at all times. Every message and communication should be parsed down as much as possible to remain clear. All messages must be curated if you want to improve effective communication in the workplace.
This can be challenging. Not only do you have to ensure all of your messages are simple and to the point, but they also have to be interesting. Employee engagement will depend on those employees connecting with your messages. If you can't hold their attention, then vital messages can be missed or forgotten.
The key is to ensure you send the right information to the right people and at the right time. Never forget the fact that when it comes to an internal communication strategy, less is often more.
Don't just listen — react.
The importance of two-way communication has already been stressed, but it's not just about listening to your team's input; you will also need to act on their opinions and thoughts.
If one member of your team points out that Slack messages are often ignored or only get a delayed response, then that's not an indication you need to deliver a company-wide email stressing the importance of replying to messages on Slack quickly and timely. Instead, it's an opportunity to look for yourself into how much value that communication tool is providing. This could change who uses Slack or how often employees are expected to log into it every day. It may even highlight that your existing internal corporate communication strategy targets different channels, such as WhatsApp groups or video calls.
When four out of five employees feel their voice and those of their colleagues are not being heard equally, employers must take steps to make changes. By including your team in discussions and then actioning their suggestions, you make them feel more included, which can boost engagement.
Departmental collaboration.
One of the key roadblocks when developing a communication strategy is that different departments often work in isolation. This silo effect makes communication and collaboration significantly more challenging. Vital messages between departments can be lost easily.
When not everyone is working from the same page, productivity will never be as effective as it could be. From broken information flow to personal relationships between department heads that aren't as positive as they should be, departmental differences can hinder even the best internal communication strategies.
Ideally, you need to find ways to overcome this communication barrier. One of the best ways to do this is to encourage information sharing. Make sure every department posts regular updates on their progress and their plans. These updates need to be accessible to everyone in the company, not just those in specifically relevant departments.
Fine-tune your internal corporate communication strategy.
From using the right tools to designing the processes that encourage engagement and feedback, improving internal communication has never been more important. Take the time to develop a communication strategy that allows for easy information sharing and makes the best use of the available communication tools now in abundance.
With improved internal communication strategies, employees will be more engaged, fewer errors will be made due to miscommunication, and productivity will rise. For corporations not yet choosing to make their internal communications more impactful and effective, the risks of being overtaken by competitors are real.
Develop your internal communication strategy well and it could end up being the key driver of brand growth you never knew you needed.