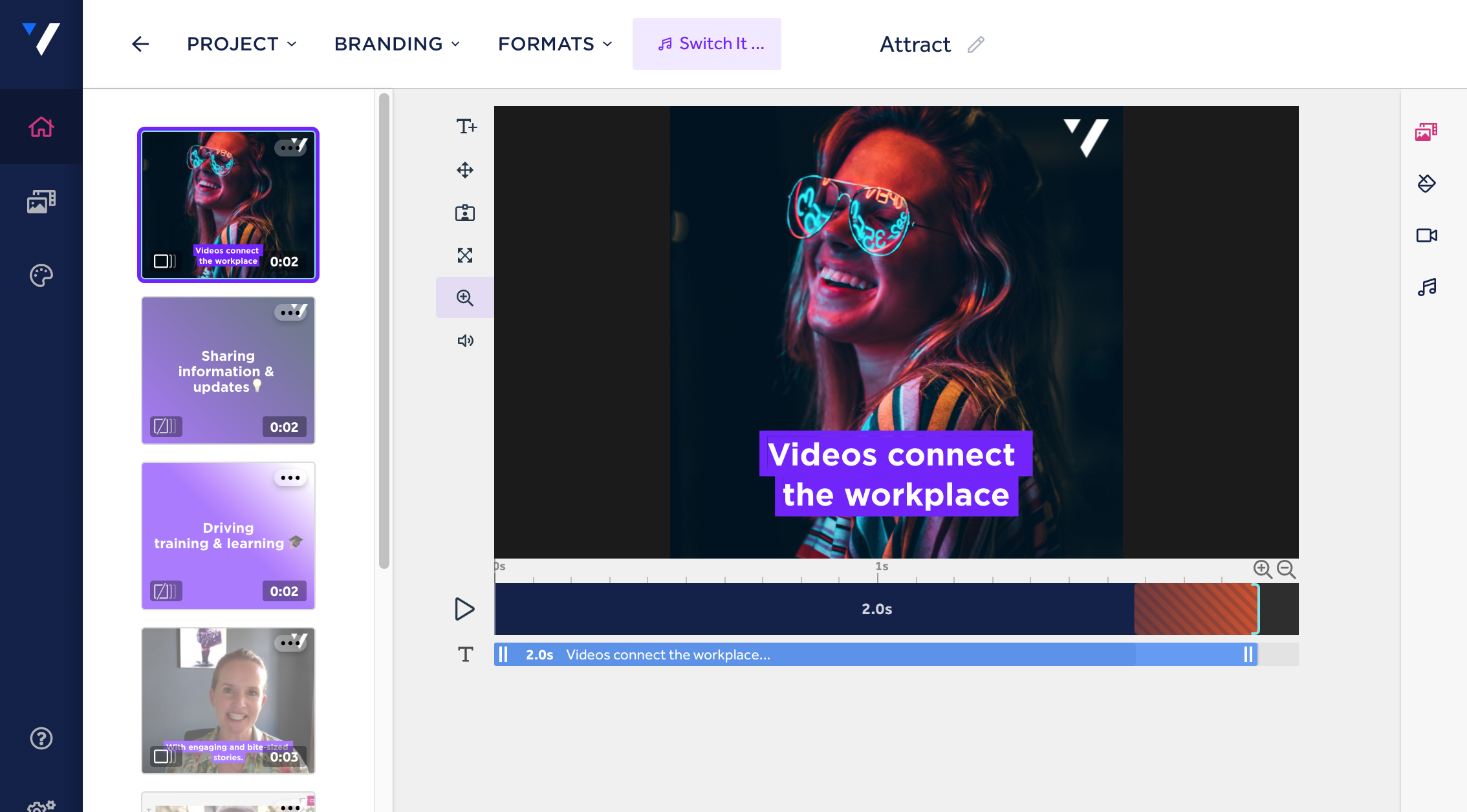 New in VIBBIO: Enabling easy content collaboration
What's new 🚨
A tripping point for creating consistent & engaging internal comms is often a lack of efficient collaboration with colleagues.
So, in our latest release of new features, our team decided to focus on exactly this. Please give these new features a spin and let us know what you think. Your feedback is instrumental in helping us build a product that you'll continue to love far into the future ❤️
1. Invite external collaborators to upload media files
Employees should be invited to participate in video projects. How the content is captured is less crucial. A quick capture through the lens of a mobile camera, a video selfie, or a webcam recording. The importance is more on empowering participation - and then efficiently collecting up and using the material.
Now any colleague or external collaborator can be invited to drop off any of their material in your VIBBIO library. No need for a user license to participate, they can simply just drag & drop their files directly.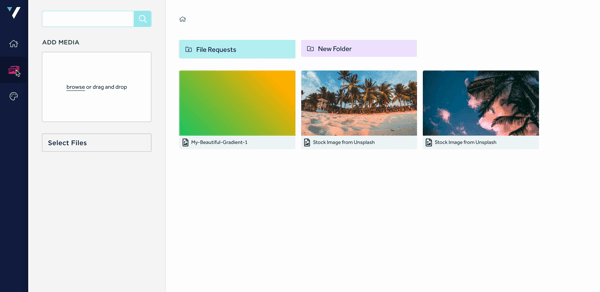 Here's how it works:
From your library, click on the "File Requests" folder
Add the emails of your recipients. You can also add a short message.
Recipients receive the email invite and can add files directly to the designated project folder.
2. Get feedback on videos
Once initial work has gone into creating a content piece, getting a second opinion can be super valuable. Whether it is to get feedback on video edits, or a final thumbs-up before publishing the video, you can now receive comments from external collaborators directly in your video projects.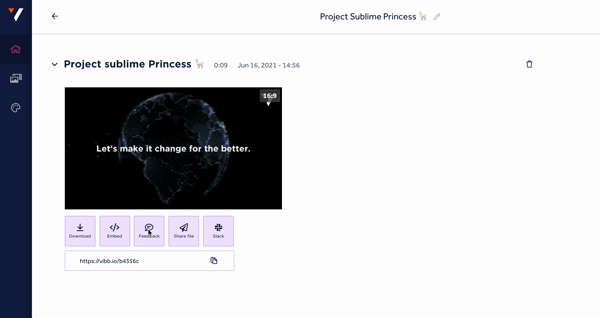 Here's how it works:
On your render screen, click on the "feedback button"
Type the email to who you would like to receive feedback. You can invite anyone, not only users with access to VIBBIO.
Once hit send, the recipients receive an email with access to view the video and add their comments.
All comments can be viewed next to the video on the render screen.
3. Publish direct to Slack channel
Using internal communication apps such as Slack has very much become the new norm. Having quick and direct access to colleagues saves a lot of time, and bypasses everyone's clogged email inboxes.
We have built an integration with the Slack app in VIBBIO to enable direct sharing of a video to chosen channels. As the shared video will play inside of Slack automatically, you can get feedback and reactions to the video message on the spot.
Here's how it works:
Click the Slack icon and select which internal Slack channel to publish your video to. The video expands with a player for instant viewing in Slack.
4. One-click options to share your videos
New and important video messages should be created and sent efficiently, and reach the intended audience where they are most likely to be engaged. To support the need for flexible and quick delivery, we have extended the options for how to share videos in VIBBIO.
We gave the render screen a spin and improved the user experience of the various sharing options.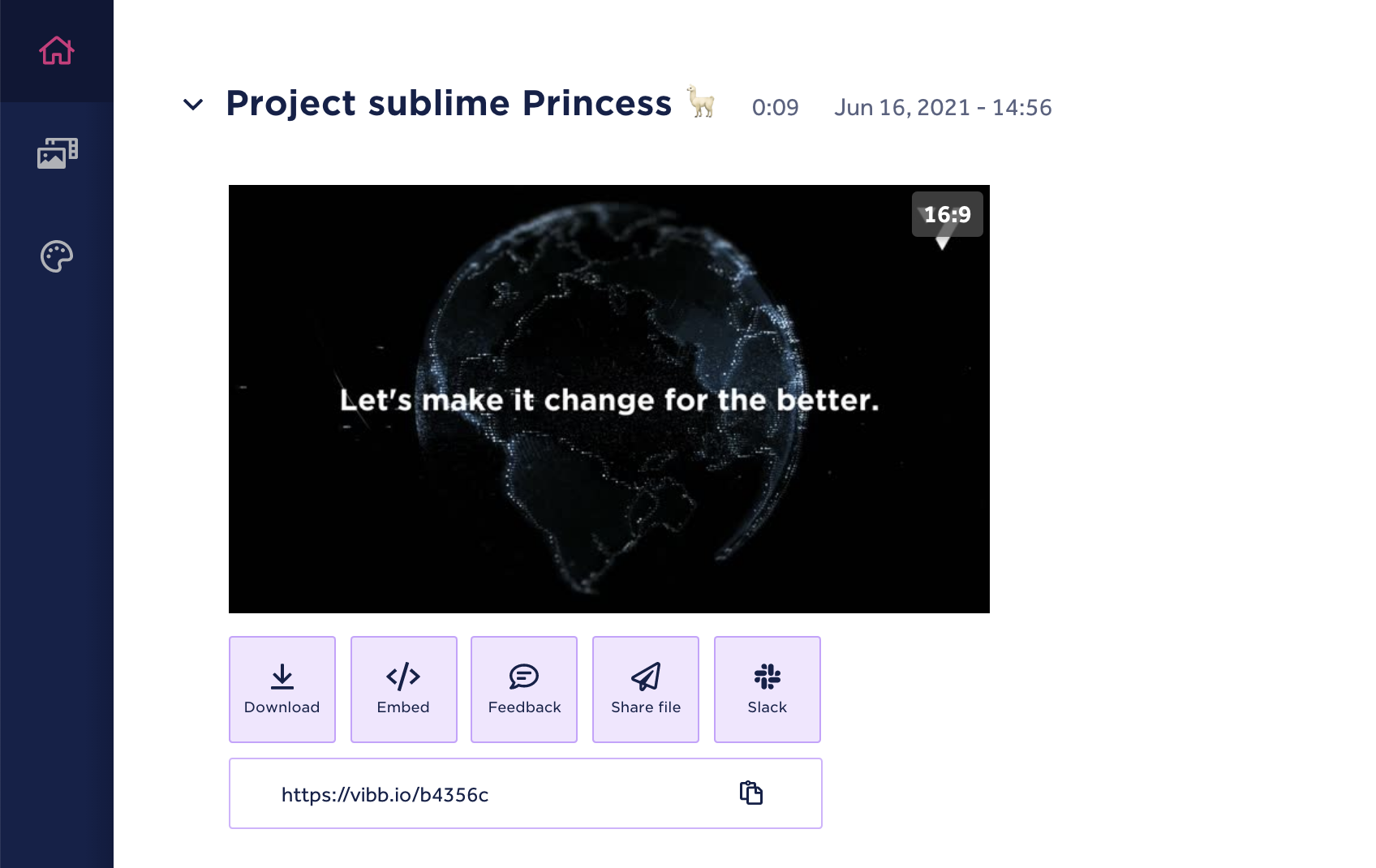 This is how the different options for sharing work:
Download: Download as an mp4 file.
Embed: The embedded link can be placed as a player on for example a web page.
Feedback: Invite colleagues to comment on your draft or finished video.
Share file: Send a link to view the video on its own sharing page (lasts 7 days).
Slack: Share directly with your folks on Slack.
Link generator. The link is unique and can be used anywhere. Only the recipient of the link can view your video.
Build engagement through collaboration
By enabling quick and easy participation in capturing and collecting content from across the organization, and sharing finished videos with a click directly to the intended audience - authentic video messages can be created and put to work quickly and effortlessly. All in all, collaboration saves time and removes internal barriers. Win-win all round 🥳