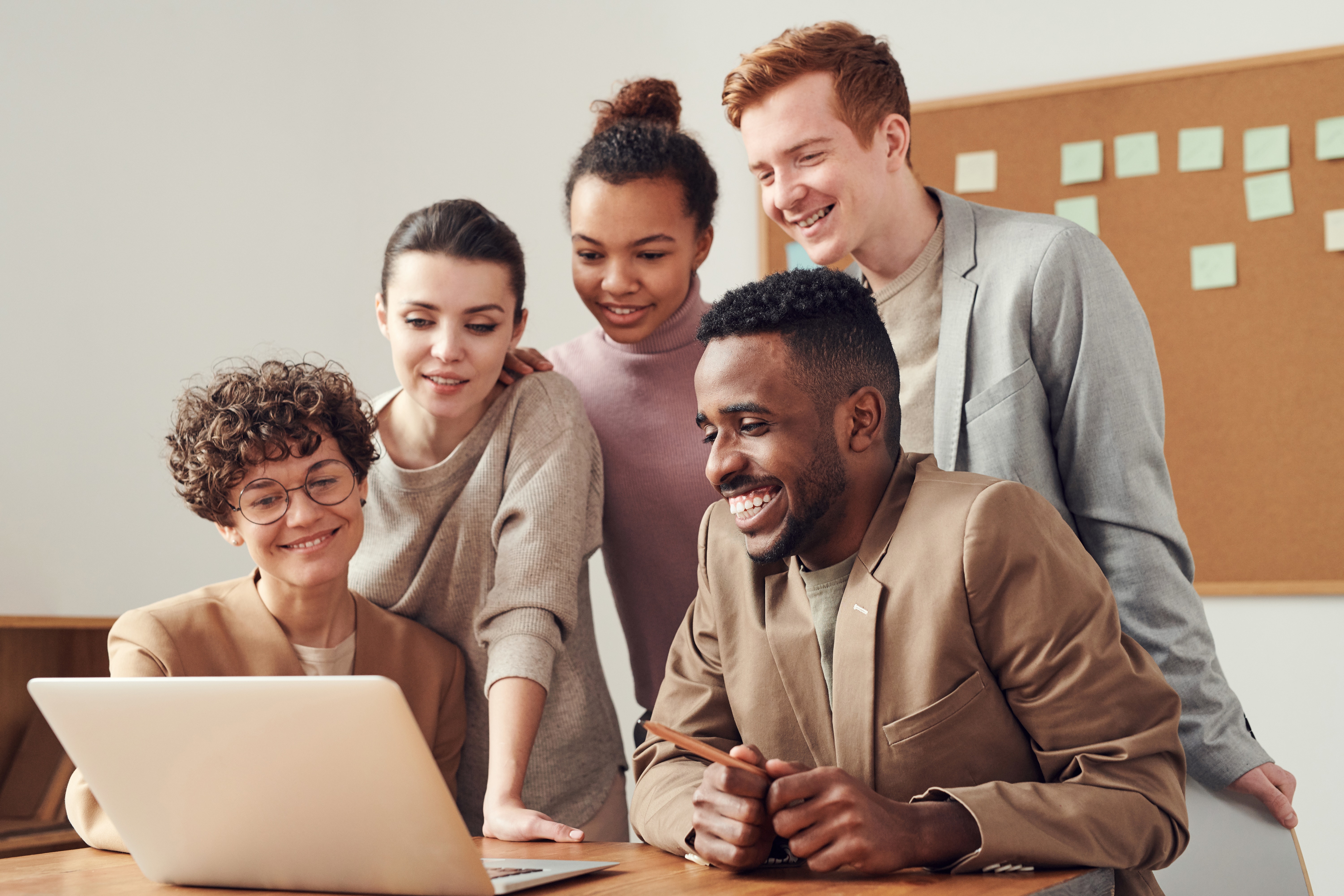 How to build a strong brand among employees
Creating a strong brand isn't just about building brand recognition externally, but also internally among your colleagues. Companies' best brand representatives are the employees, so spending the time creating strong brand awareness and loyalty within the business is definitely worthwhile!
So how do we get their attention and engage them in the work that the business does? The research tells us that people prefer video content and also take in more information when watching a video than reading a text. Viewers retain 95% of a message when they watch it in a video compared to 10% when reading it in text which makes video an obvious choice when delivering messages that are important and if you want your colleagues to engage with what you are communicating.
Building a strong brand among employees is about communicating the companies values and brand to employees in a way that creates pride and makes your colleagues want to be the companies best advocates. Because if the people working in the business are not proud or happy, they will not be spreading a positive image of the brand. Neither will they help spread updates on social media, which can help account for the amount of reach has online. Just consider if you have 200 employees sharing and liking external updates this will automatically help push marketing content.
To feel connected to the brand employees work for it is important that they feel there is a connection with the different departments of the company and also upper management. By using simple videos with other employees conveying updates it can create a better human connection than just text in an email, and in turn, create a stronger brand within the company. Easy videos that will help employees feel in tune with the company that is easy to create include:
Department updates.
Messages from the CEO.
Company updates.
Highlights from the yearly report.
All of these are topics that are usually sent out as an email, so as an internal communications manager you still need to create this content, now all there is to do is to switch it up a little and make it more engaging by creating it into a video instead.
Creating videos for internal brand building doesn't need to be complicated or super fancy, if you have the right toolkit there is no reason why creating more video for internal brand should be stopped. In our e-guide below, we give the tools to how to gain organizational buy into brand values with video creation.
Want to create videos for your internal communication?
Get started with a free VIBBIO trial