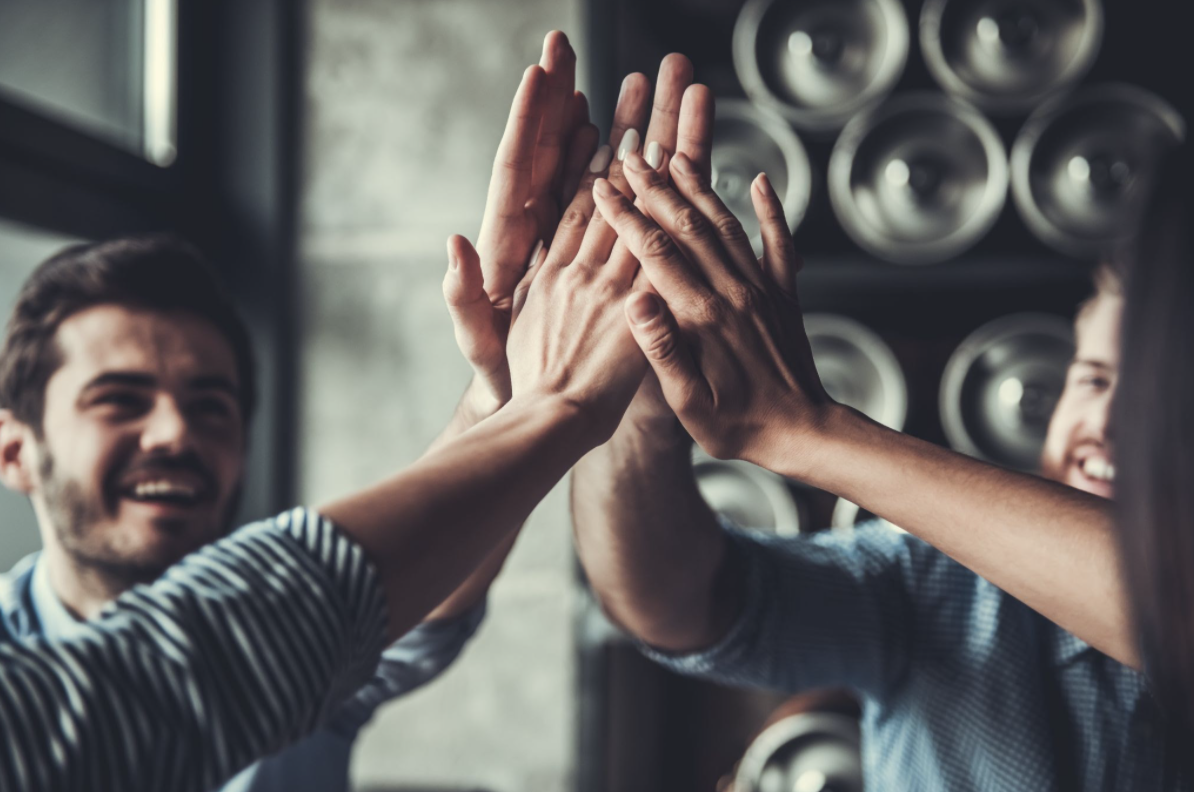 How to Make a Video Montage to Celebrate Successes
Video montages are a popular way of telling stories. From TV and the silver screen to social media, video montages are used almost universally to convey information efficiently and engagingly. They're easy to follow, but most people struggle with how to make a video montage.
Using a video montage creator like VIBBIO, you can quickly and easily put together a fantastic montage that highlights your employees' successes, whether they're receiving an award, a promotion, or simply being recognised for their efforts and achievements.
So what makes a great video montage, and how do you make one?
What is a video montage?
Simply put, a video montage is a collection of short video clips that are brought together in sequence to quickly and conveniently convey long-winded information. You'll instantly recognise a montage when you see one. This may be a collection of sporting highlights or a series of short video clips telling a story about someone's rise to success, as made famous by numerous blockbuster films (especially in the 80s!).
In this example, you can see how Sopra Steria has used VIBBIO to put together a video montage of their employees.
Not only do video montages save time, but when executed correctly, they're highly engaging and instantly memorable. If your audience only has limited time and attention to spare, montages are the ideal choice for getting your message across without eating into your teams' workday. So how do you make a video montage?
How to make an epic video montage to celebrate your employees
Creating a storyboard requires focused attention and video editing, which is usually a complex, drawn-out process. But, making a memorable video montage to celebrate your employees' success effectively doesn't have to be a struggle.
Here's how to make a video montage that'll do your employees justice and live long in the memory:
1. Collate the best short video clips and images
To properly highlight your employees' success, reach out to other members of your company to collate the best clips and images that show the subject in their best light. A combination of videos and photos featuring the employee will add a much more personal touch than using stock imagery — although VIBBIO has plenty of stock footage and images if you don't have any usable videos or photos. You can also record yourself via your webcam, laptop camera or phone camera with VIBBIO to congratulate and celebrate your team members with a personal message.
2. Create a video montage structure
Creating a video montage can be done quickly, especially if you create your own video project template. By experimenting and deciding on a structure initially, this project can be copied and re-used as a smart shortcut the next time. Montages should mainly focus on taking the viewer on a quick "tour" or summary, so keeping clips to multiple short glimpses helps create an upbeat and engaging look and feel.
3. Jazz it up with some music
No montage is complete without an epic soundtrack! Pick your employees' favorite song or use VIBBIO's library of royalty-free music to add another dimension to your video — it'll help set the mood and convey the theme of your video montage more effectively.
Bonus tip: Go the extra mile and synchronise your media to the music. It'll make your montage a lot more punchy.
4. Edit your video
This part of the process is important, so don't rush to finish your video. Make the final adjustments by trimming your clips down and adjusting the duration of each slide. Add text slides or overlaid text on images to help structure your montage — this will give your audience more context and tell your employee's story. If you haven't done so already, make sure you add an intro and an outro to tie your video together neatly.
5. Share your video montage
All that's left to do once you've created your cinematic masterpiece that celebrates your employees' success is export your video. In VIBBIO, you can easily share a link to your video or download it without compromising on quality and without any annoying watermarks.
If you follow the steps above, you'll be sure to make a video montage that will make your employees proud to work at your organisation, inspiring them — and your other team members — to take on more challenges and become more unified.
Creating a video montage with VIBBIO
VIBBIO makes video communications easy. You don't need any experience in video creation or video editing to make videos in VIBBIO. We created VIBBIO so that everyone could quickly become a video montage master! Create compelling montages online with our excellent branded templates and start celebrating your employees' achievements today.
Make memorable montage videos that your employees will love
Sign up for a free trial and try yourself