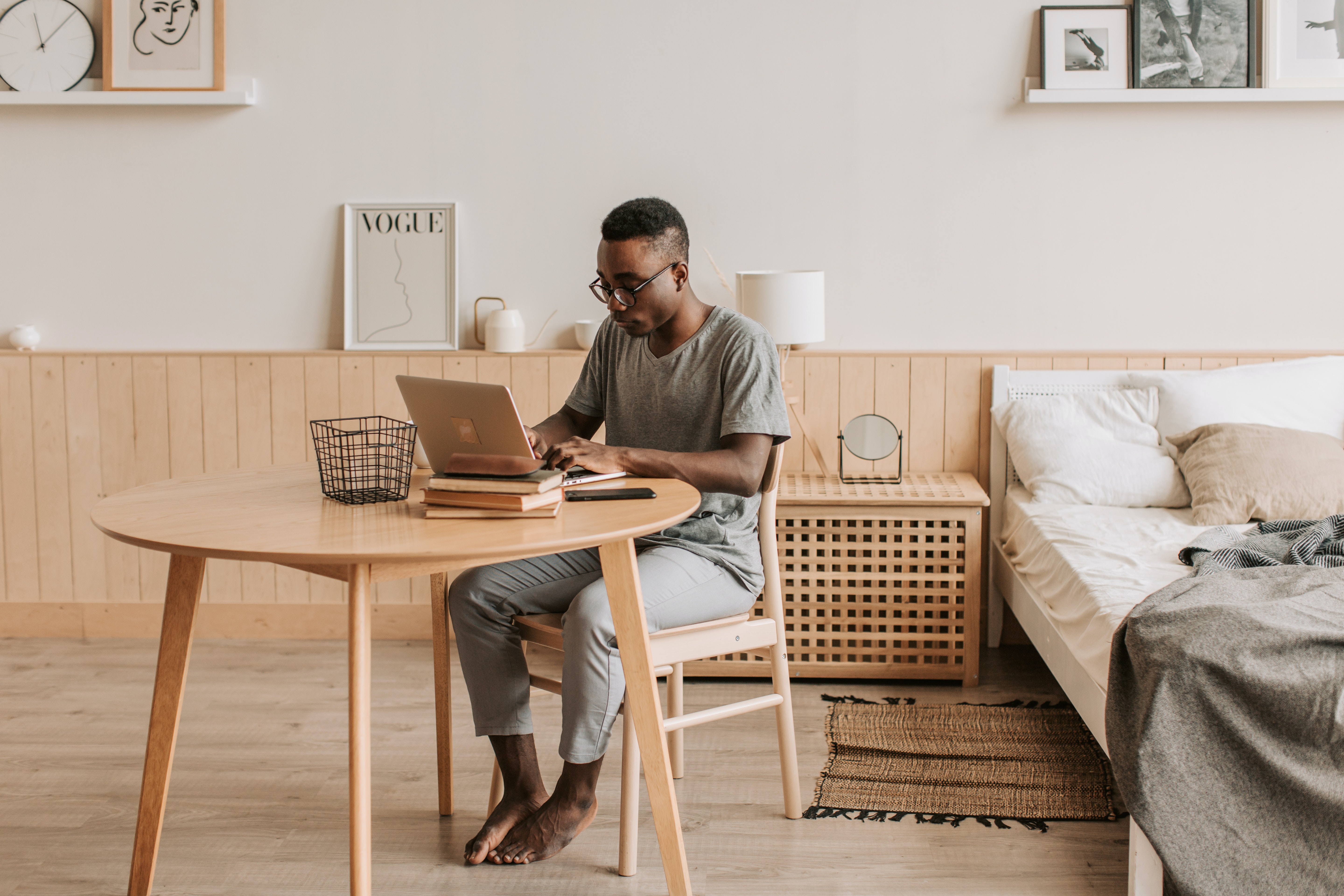 A Mini-Guide to Onboarding Employees Remotely
While remote work has been a steadily growing work trend over the last decade, recent years have accelerated its presence much faster than expected. Employers now face the fresh challenge of using the right processes and technologies to make hiring and onboarding seamless.
A great onboarding experience can lead to an impressive 82% employee retention rate, slashing long and short-term recruitment costs. It's not as easy as you might think to create a positive remote onboarding process, though. It requires the right employee onboarding tools and dedication to the experience.
Here's our mini-guide on how to make onboarding new employees remotely a positive and proactive experience that benefits new hires and their employers alike.
1. Use an introduction video.
While using video content in recruitment is not new, it's come into its own for remote workers. Already large and small brands are using video to streamline internal communications. However, many are overlooking how video can be used effectively when onboarding new employees remotely. Welcoming a new hire to the team via a video makes them feel more connected to the organisation and reduces the risk of new hires feeling isolated.
That isolation is a real risk with remote work, so using video content to introduce the brand culture, the work processes, or even just to meet relevant team members can all go a long way to avoiding that potential disconnect.
Even without visiting a physical workplace, new hires can gain a lot of value from an introductory video, and you don't need to spend a lot of money on video creation. You can even make professional videos for onboarding new employees remotely using nothing more than your smartphone.
2. Tackling counteroffers.
The counteroffer is one of the many challenges facing HR teams. Up to 57% of employees will end up accepting a counteroffer if their existing employer makes one! To tackle this, hiring teams need to regularly engage with their new remote workers throughout the onboarding process.
The fact is, new employees are twice as likely to look for another position if the onboarding experience is a negative one. For those recruiting and onboarding new employees remotely, ensuring the process is positive and seamless is one of the best weapons against counteroffers and low retention rates.
By improving the onboarding experience by using the right employee onboarding tools and efficient processes, recruiters can improve employee retention, reduce hiring costs, and ensure that the best hires aren't tempted away by rival companies.
3. Integrating with the company culture.
Company culture is more important than ever and has become a top priority for in-demand roles. The more positive the company culture, the more likely firms are to attract the best talent. This means that even when onboarding new employees remotely, company culture needs to be introduced as early as possible.
If you're using the right employee onboarding tools, then you will have your team chats in place already. Whether that's WhatsApp, Slack, Zoom, or anything else, your priority is going to be to introduce new hires to those conversations as quickly as possible. You want to get them feeling involved and part of the team.
This can be of particular use if you have regularly scheduled social events such as video call lunches or after-work meetings with drinks. Those remote rituals can become a fun way to introduce and meet new team members while allowing new hires to see the positive nature of the company culture.
4. Prep your business model.
If a business wants to start onboarding new employees remotely, it may have to change multiple established business processes. For companies tentatively approaching remote workers as an asset, this can often mean exploring entirely new territories.
Ensuring that your business is remote-ready is an absolute priority. Due to global events, many employers have had to make sweeping changes to the way they work, with many tackling the challenges of remote teams for the first time.
The key is to ensure you have the right employee onboarding tools and that your new hires know how to use them. Having access to the right tech — as well as information on how to use that tech — is vital. One of the best ways to deliver that info is through the use of an employee manual. This can be a paperless PDF that breaks down how to set up and use a company email and how to use the day-to-day communication technologies of the business.
It's your communication tools that will be essential to get right when onboarding new employees remotely. If you use the right tools for communication, you can immediately help make new hires more connected to the business and their team. It can also help to reduce those feelings of isolation and loneliness that often impact remote workers.
There are more communication tools available to businesses than ever. Whether it's chat communication via Slack or video communication platforms like Zoom or Skype, make sure you have these in place and available for new hires. The right employee onboarding tools can make all of the difference when it comes to a more positive onboarding process for new, remote workers.
5. Project management.
It can be very confusing to start a new role and be bombarded with information. Not only does the new hire have to learn new business processes and technologies, but there's also the responsibilities of their job to carry out. Most businesses have their set way of doing things, which can be overwhelming for new hires working remotely.
That's where project management tools come in. When it comes to employee onboarding tools, the right project management software is going to be essential. Team leaders and department managers can easily allocate tasks according to known skillsets, and new hires run less risk of being overwhelmed with even more information and tasks to complete.
As communication tools, project management tools are more plentiful than they've ever been. Google Docs, Asana, and Trello are all extremely popular and have a clean approach to collaboration and work priorities. However, what's often overlooked is that those project management tools can let managers and bosses see how well individual team members are coping with their workloads.
During onboarding, those managers can more easily oversee how the new remote hire is doing and track their progress. If problems are clearly visible, those managers can reallocate work until the new hire is more up-to-speed.
6. Test your tech.
If you're new to the idea of remote workers, then you're probably also new to the technologies available to you. You may have heard of Trello or Slack, but you may not have used them yourself.
If you want to make onboarding new employees remotely a more seamless process, you need to know how to use those employee onboarding tools. The last thing you want to happen is to attract the perfect hire, get them started on the onboarding process, and then find out you have no idea how to effectively use your communication and project management technologies.
This creates an incredibly poor and unprofessional vision of the business and makes those new hires far more likely to accept a counteroffer. Before you begin the remote onboarding process, troubleshoot all of the technologies and every stage of your onboarding process. Make sure everything is in place and that you have access to tech specialists who can help you get the most of your tech tools.
7. Map your onboarding.
Once you make an offer of employment, your new hire needs to have a clear idea of what to expect throughout onboarding and for their first few weeks of new employment. That means you need to have a clear structure in place, so they know what to expect. Having a clear and easily understandable structure for remotely onboarding new employees is vital.
Your established structure should include the following:
Formal introductions: Introduced the new remote worker to the team they will be working with. This can be done via a company-wide email if the organisation is small enough. Let current team members know about the new hire and what they will be doing for the business. Don't forget to include any conversation-starting information, like their hobbies or interests.
Use an onboarding timeline: Let your new hires know what to expect with a clear and defined onboarding timeline. This not only establishes a clear routine for them to follow but also makes the process more transparent. Make sure you include any training sessions and one-on-one meetings with their managers. The goal is to ease them into their workload in a way that they can fully understand and appreciate.
8. Get feedback.
An often overlooked step in the onboarding process is to find out how well you did. Whether you're new to onboarding new employees remotely or it's something you've had established for a while, there will always be issues that arise. That could be a problem with the employee onboarding tools, missed meetings, or any number of potential hiccups.
That's where your feedback comes in. If you take the time to ask new hires about their onboarding experience, you get insights that can help you make improvements for future new hires. Onboarding is never a static process and should be continuously monitored and adjusted as needed.
Onboarding new employees remotely is here to stay.
There will certainly be challenges with a more remote workforce, but it's a trend that seems set to stay for the foreseeable future. Some of the biggest brands in the world are making the move to a more remote working environment or are creating a hybrid workspace that lets employees work in the office occasionally or stay home if a physical presence is not necessary.
For businesses yet to introduce remote onboarding for new hires, there will be short and long-term consequences. More job-seekers than ever are making remote work a priority. Without a positive and streamlined remote onboarding process and the right employee onboarding tools, those business owners will struggle to attract the best candidates.
Getting your process, structure, and technologies right for onboarding new employees remotely is no longer something that's nice to have. It's an essential requirement that will only help a business to grow.
Want to add videos to your employee onboarding?
Ready to enhance your employee onboarding with video?