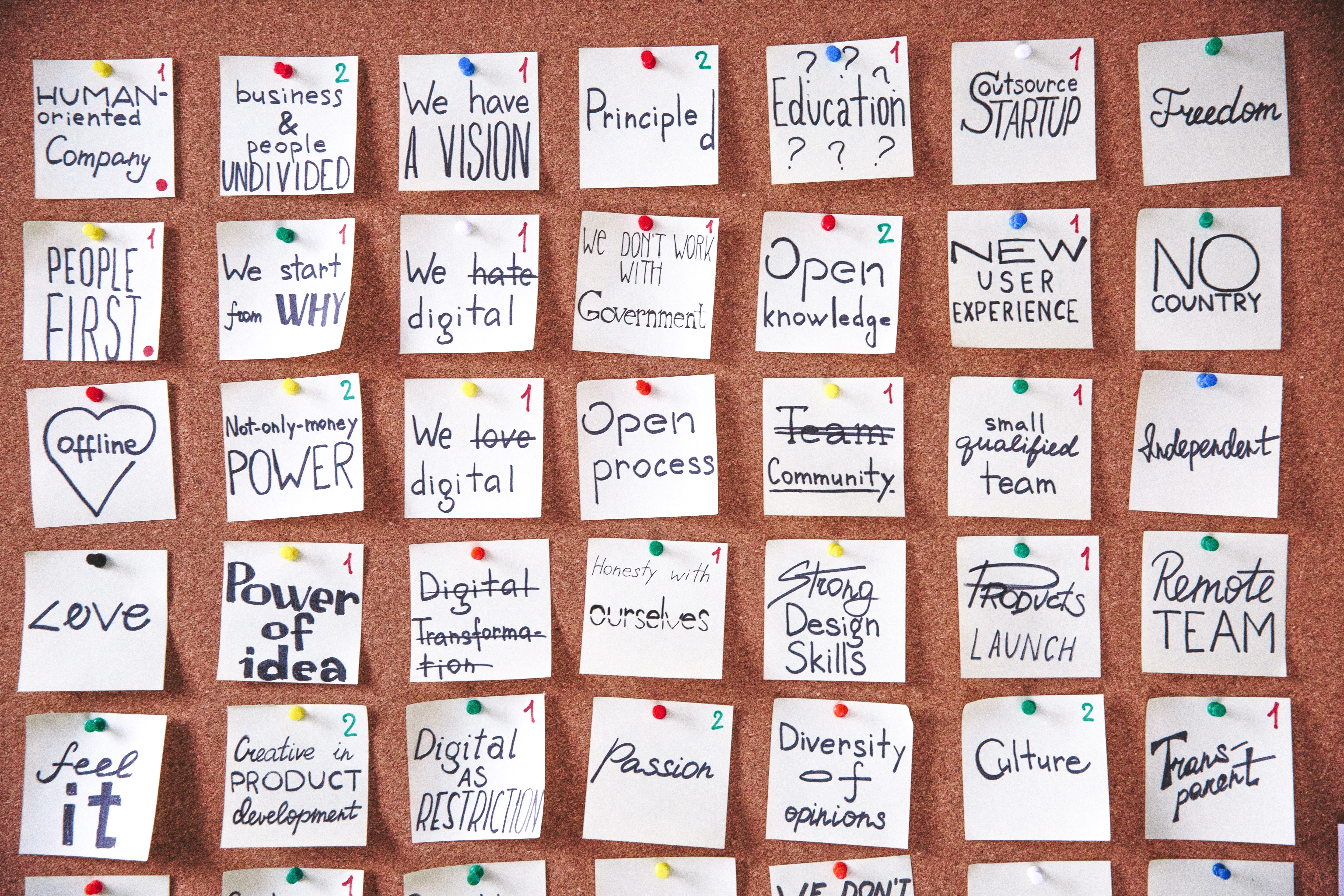 Video inspiration, no matter what department you work in
Video is a communication tool often associated with marketing and external communication. However, video shouldn't be limited to marketing or to only one department: it should be used as a communication tool across the entire organization.
Get inspired to create engaging videos for your department with some examples and tips on how to start using video to drive better results.
Human Resources
HR managers have to convey messages about safety, change, hiring and general company updates, these can be both positive messages, and not so positive messages. And to be able to do this, it is essential that HR use the most effective and clear communication method. Video is the perfect tool to help do just that. Below are a few examples of how HR can get the most out of their communication efforts with videos.
Training
Video is perfect for training, whether that is showing a new software or simple tips and tricks on how to handle situations. Here is an example video we created to show HR how you could use video for training.
Recruitment
Video is especially effective at storytelling, which is why it's so valuable in advertising. The same goes for recruitment. The video below is a great example of a simple recruitment video. With only text, colors, and engaging video clips, these elements brings to life better than a written job description of what the position is all about and who they are looking for.
Customer Success
Customer Success doesn't always have an easy job, they need to communicate with customers to keep them engaged, but also if they are not satisfied with your product or need help. Video is an easy way to create a more personal experience for your customers, and also communicate clearly. Customer Success can have videos for things such as:
How to's
This is an example of our own how-to videos. This video is used to show our customers best practices and how easily they can use their phones to film interviews.
Product tours
A product tour video is a great way to get new users acquainted with your product or service, so they can get the most out of it and the best experience possible. Here is an example from headspace.
Sales
It is essential for your sales team to make an impression and show potential customers why your product or service can be of use to them. Below are a couple of examples of good sales videos you can make to help increase your sales.
Prospecting emails
Getting a response from a prospect can be incredibly difficult because people are busy and might not have time to read through all the sales emails they receive. Video can be a helpful tool to get their attention when reaching out.
Sales follow-up
Follow-up emails are a staple for any successful sales professional. But writing plain text emails is likely to get lost in inboxes or get overlooked. To help you stand out, you can incorporate videos in your emails, it will engage your prospects in a whole different new way and drive action.
Marketing
Although we talked about how video isn't only for marketing, it doesn't mean we should forget that video is taking over the digital marketing space. Creating frequent video content for your company is becoming more and more important. Here are a couple of examples of what you can create videos for.
Content promotion
Another example from us (because we need to practice what we preach right) is where we are promoting our eGuides through a video ad. It's simple and to the point, but very effective.
Customer Stories
A great way to promote your company is by letting others share their experience. That's why good customer stories are gold! And why not make them even more personal and genuine by creating a video about them. Here is a good example from our customer.
Hopefully, these examples have given you some inspiration for how to get started with video. Looking for more inspiration? Then you should check out our use-cases for great examples.
Contact us if you want to give video creation a try with VIBBIO, or sign up for a 7-day free trial.
Ready to try VIBBIO?
Get started with a 7-day free trial